INNOVATIVE COMPRESSION STOCKINGS FOR HEALTHIER LEGS
Our compression stockings consist of the most innovative, patented materials, ensuring superior quality. STOX combines medical requirements with comfortable and fashionable features.
SUPERIOR QUALITY, BEST PRICE
STOX is patient oriented: we offer medical products of superior quality and maintain fair prices that are appropriate to the times we live in.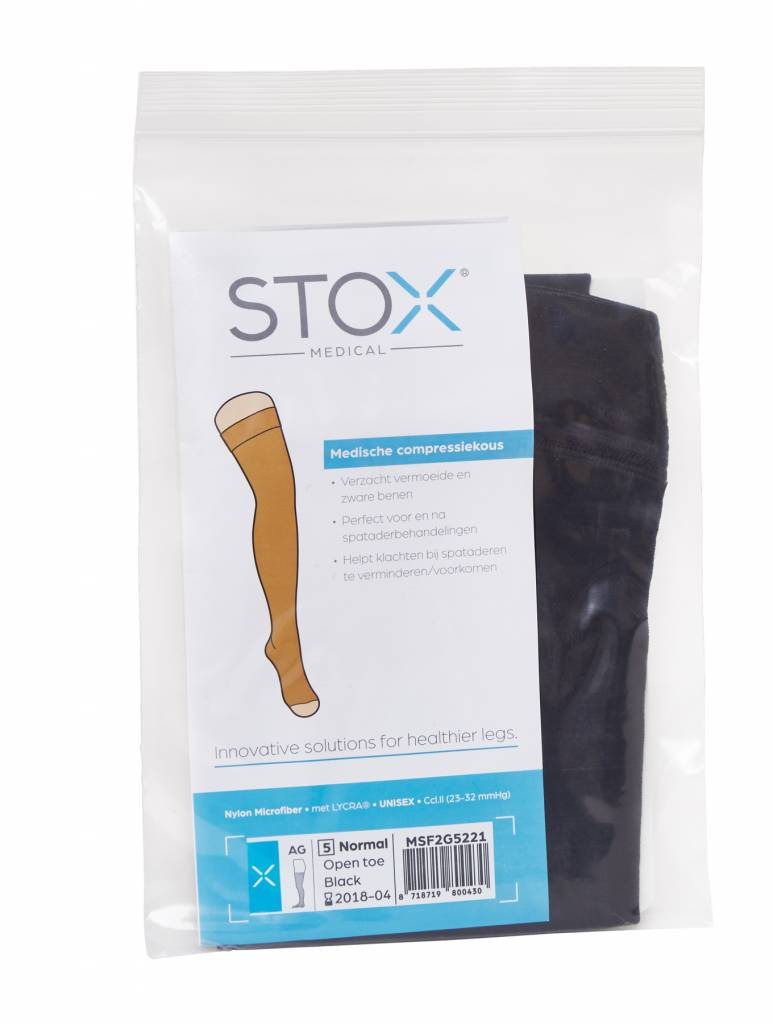 THIGH HIGH STOCKING
The STOX Medical Soft is our most soft compression stocking. Because the STOX Medical compression stockings contain a higher content of microfibers, we guarantee the softest..
KNEE HIGH STOCKING
Because of COOLMAX® the STOX Medical Socks are our most breathable compression stockings. COOLMAX® is a material that was originally developed for athletes who have to maximally perform..